Client Stories

Read smokefree success stories from Te Hā - Waitaha clients from Te Puawaitanga ki Ōtautahi Trust.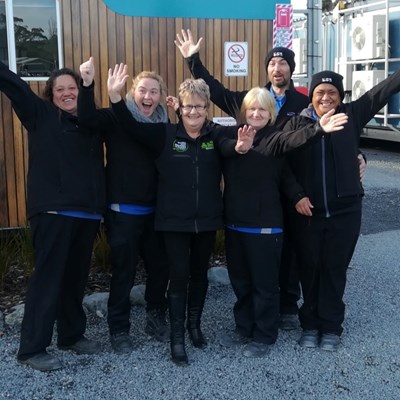 North Canterbury Transport Infrastructure Recovery
Congratulations to the team at North Canterbury Transport Infrastructure Recovery who received support from one of our practitioners. We asked them what's the best thing about giving smoking the flick? "Saving Money and having family and Children that are proud." What a fantastic achievement for this group becoming smokefree together.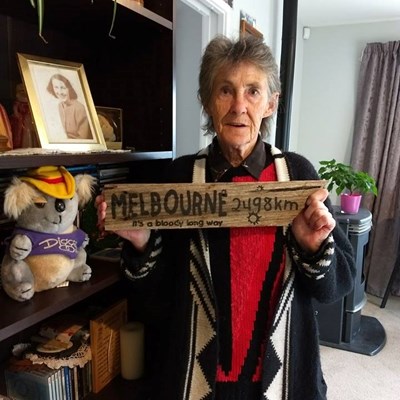 Paulene
Paulene has been smokefree for 8 weeks now and her advice to others is to "Give it a go and put it in your mind. Have a support person that can follow through with you, that's what helps, it's brilliant. You've got someone else to prove you're worth hanging in for…" Paulene's journey began with her pre-op at the hospital where she was told she would have to smoke across the road – she thought "I'll be buggered if I'll do that!" and afterwards she describes that it was "like a shutter, suddenly I had no interest in smoking and I kept it up." She was offered support from Te Hā – Waitaha through the hospital. "I thought I may as well have a bit of a fuss about me and I felt like I was proving that I was stronger than I thought I was. I felt like I had Mum in me - her strength with me, everything fell into place. I have inner peace and respect for myself, and my integrity back. I'm getting things into perspective, doing things I couldn't do before – and I hardly ever cough anymore. My goal is to get to Melbourne to see my brother with the extra money I have now."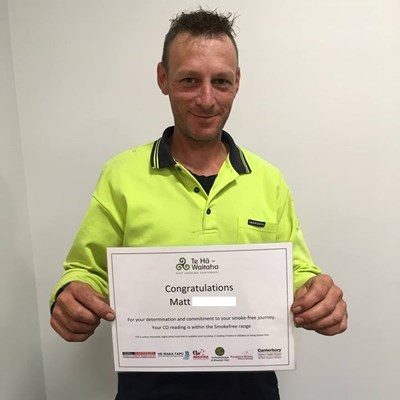 Matt
Matt says "I recently became Smokefree, 5 weeks ago. If you want to be Smokefree you can. If you want expert advice and unconditional support; Te Hā - Waitaha can be your place to go to talk, listen and share. They are trained to understand, support and have the technology as well as free Nicotine Replacement Therapy. We are born non-smokers, you can take back what's yours – health, money and your long-life."
Listen to the stories of Ōtautahi smokers and the harm caused by their addiction (Te Puawaitanga ki Ōtautahi Trust).